You can change your password at any time.
Go to ⚙️ > Security, and switch to Password tab.
Enter your current password, and enter a new password twice.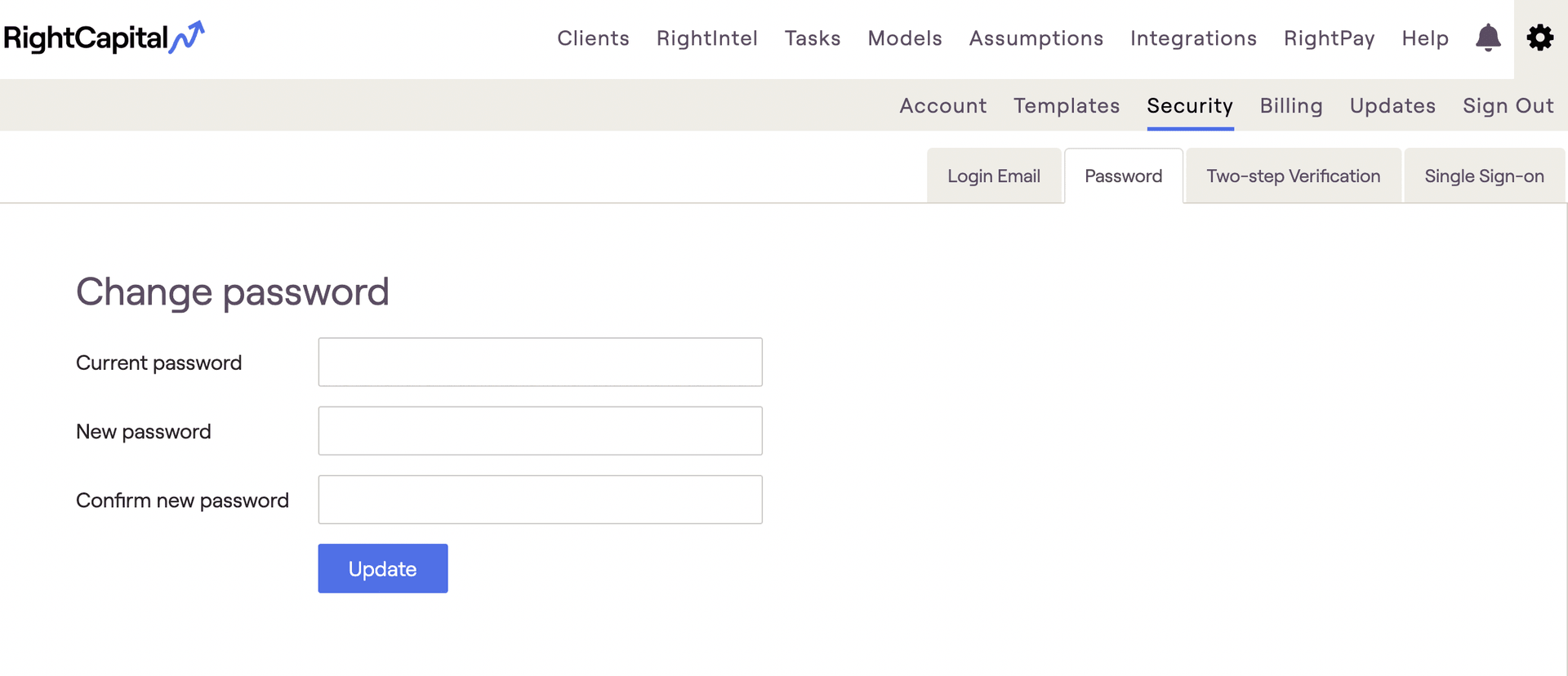 If you have forgotten your password, you can use the following steps to reset your password:
Enter your sign-in email and click Send Reset Email
You should receive a password reset email from RightCapital within a few minutes. If you cannot find it in your inbox, don't forget to check the spam folder.
Follow the instructions in the email to reset your password.
A password reset email is valid for 30 minutes. If you didn't click on the reset link within 30 minutes, you can initiate a new password reset by visiting the page in Step 1 again.

Each password reset email can only be used once.
The password must be at least 8 characters long.
The password cannot include any part of your sign-in email address.
The password cannot be a 'common' password
The password is case-sensitive, so "A" is different from "a".
When a password is created and it does not meet the requirements above, RightCapital will display the following error message in the system when you log in. The error message will appear each time you log in until the password is adjusted.