The Sales team assists with any common sales inquiries, including but not limited to adding new licenses or subscriptions, pricing, adding RightPay, upgrading to Platinum, and adding team sharing. Below are the options to contact our sales team:
(888) 982-9596; Option: 1
If we are unable to answer immediately, please leave a message, and we will call you back shortly!
All plans require an annual commitment for the first year. Assistant access is $35 per assistant per month. If you are interested in our Platinum subscription, please contact our Sales team. For more pricing information, please visit RightCapital's home page.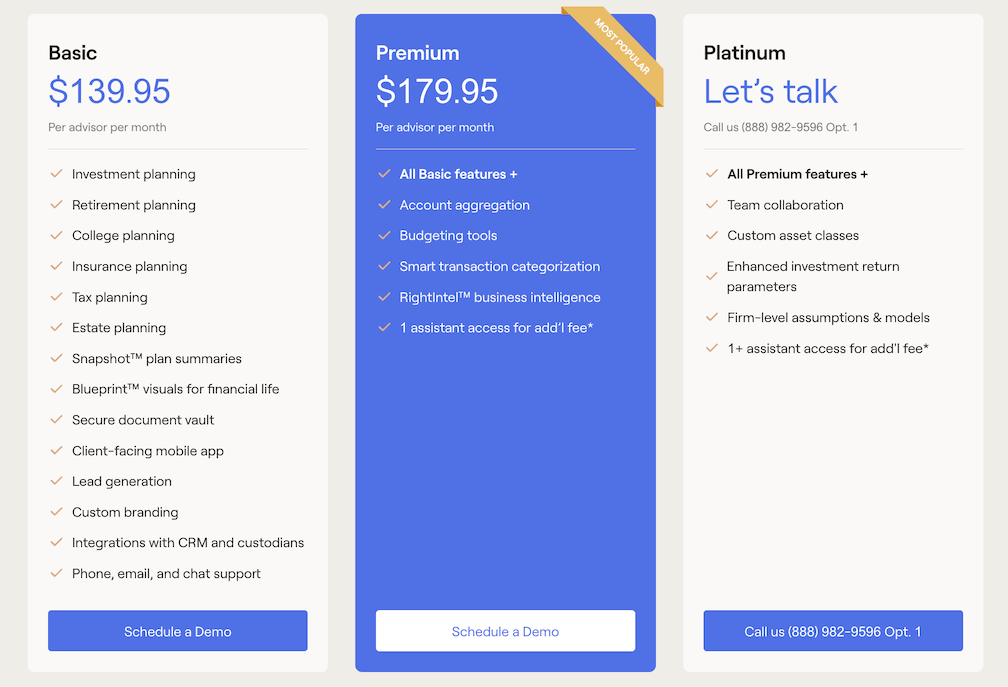 Enterprise Accounts & Our Planning API Solution
For enterprise accounts of 50+ licenses or for information about our financial planning API solution, please contact us at (888) 982-9596 Opt. 1 or email enterprise@rightcapital.com